China One Week-long National Day Holiday Starts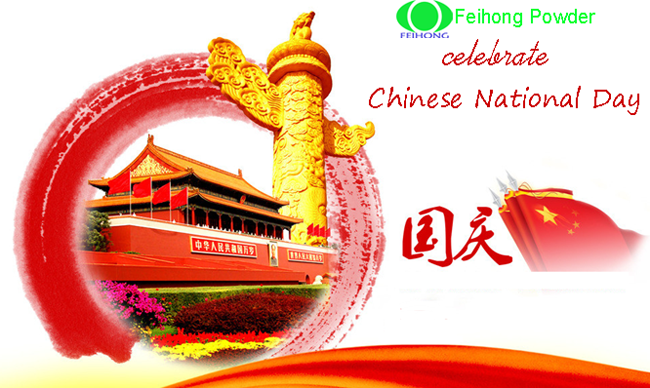 To whom it may concern,
China one week-long National Day Holiday is coming from Oct1 to Oct 7, Jinhu Color Powder Coating will close work from Oct 1, and start again Oct 8.
Thanks for attention!!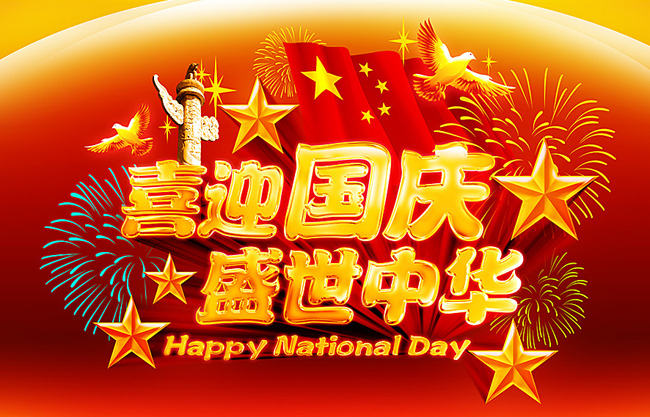 Brief intro. for Chinese National Day
Chinese National Day is celebrated on October 1st every year to commemorate the founding of People's Republic of China. On that day, lots of large-scaled activities are held nationwide. Besides, the 7-day holiday from Oct. 1st to 7th is called "Golden Week", during which more and more Chinese people go traveling around the country.
[Origin]
October 1st 1949 was the memorial day for the founding of the People's Republic of China.The grand ceremony held at Tiananmen Square on October 1st 1949 was to celebrate the forming of the Central People's Government of the brand new country.
[Customs]
Military Review & Parade at Tiananmen Square
Other activities like flag-raising ceremonies, dance and song shows, firework displays and painting and calligraphy exhibitions are also held to celebrate the National Day.
If one loves shopping, National Day holiday is a great time, for many shopping malls offer big discounts during the holiday.