Powder Coating News
now browsing by category
Hot news ,developing ,technology of powder coating industry .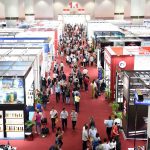 Source: CCTV.com The 127th session of the China Import and Export Fair, also known as the Canton Fair, will be held online from June 15 to 24, according to the Ministry of Commerce. The online session of the fair is an innovation to cushion the impact of COVID-19 and ensure the stability of foreign trade and investment, which will better play the fair's role as an all-round opening-up platform, said an official with the ministry. The ministry will attach equalRead More …
China suffers a lot in the past two months because of the outbreak of Corona Virus Disease 2019. Although it's under control now, it's already worldwide spread, especially in European countries and North America. Concerning the situation, the shortage of medical material, especially personal protective mask, is predictable. FEIHONG assist its partners to get through the epidemic situation.
Our Lunar New Year Holiday is from Jan 17 to Feb 1,2020 HAPPY NEW YEAR May all our partners ,friends, guests full of joy, prosperous achievement. FEIHONG Powder will continue for better and better service in new year .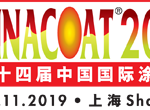 Welcome to visit us in chinaCoat Nov 18-2 EXHIBITOR INFO Hall No.: E2 Zone No.: 4 Booth No.: E2.J15 Profile in English: As a professional powder coating manufacturer, we provide effective powder coating solution for a wide application. Products include: epoxy polyester powder coating, polyester TGIC powder coating, polyester TGIC FREE powder coating, polyurethane powder coating, anti-glassing, anti-graffiti, antimicorobial, high heat resistant, texture effect, zinc epoxy primers, fusion bonded epoxy coating, luminous glow in the dark. Classification of Exhibits: 2Read More …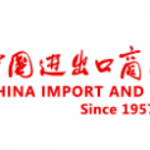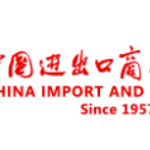 From Oct 15 – 19, 2019, JINHU COLOR POWDER COATING CO., LTD will attend 126th Canton Fair as usual. Phase: 1 HALL: C BOOTH: 14.4H09 DATE: Oct 15-19
From April 15 – 19, JINHU COLOR POWDER COATING CO.LTD will attend 125th Canton Fair as usual. HALL: C BOOTH: 14.4C22 DATE: April 15-1 You are warmly welcome !!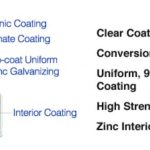 Iron phosphates or cleaner-coater products produce little or non-detectable conversion coatings on zinc surfaces. Many multimetal finishing lines use modified iron phosphates which offer cleaning, and leave micro-chemical etch on zinc substrates to provide adhesion properties. Many municipalities and states now have limits on zinc PPMs, forcing metal finishers to provide treatment of any solutions in which zinc substrates are processed. The zinc phosphate conversion coating is, perhaps, the highest quality coating that can be produced on a galvanized surface. ToRead More …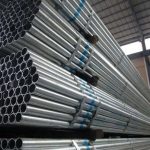 Particular application is closely related to the nature of the surface being cleaned and the nature of the contamination. Most surfaces powder coated after cleaning are either galvanized steel, steel, or aluminum. Since not all chemical-type preparations are applicable to all these materials, the preparation process selected depends on the substrate material. For each material, the type of cleaning will be discussed and its unique features for that substrate will be explained. Specific application processes are quite similar for eachRead More …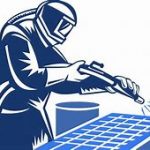 The highest quality powder coating will provide excellent results only if the pretreatment (cleaning, phosphatizing, conversion coating) is done correctly and the overall pretreatment system is maintained up to its potential. Powder coating brings pretreatment back to the basics of cleaning, rinsing, phosphatizing,and seal rinsing. To maximize the benefit derived from powder, the pretreatment system must provide a clean conversion coated product in a dry state to the powder booth. Surface preparation encompasses more than conditioning or improving a substrateRead More …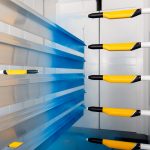 Energy and labor cost reduction, high operating efficiencies, and environmental safety are advantages of powder coating that attract more and more finishers. Great cost savings can be found in each of these areas. When compared with a liquid coating system, a powder coating system has several obvious significant economic advantages. There are also many advantages that may not appear significant by themselves but, when collectively considered, contribute substantial cost savings. Although this chapter will try to cover all cost advantagesRead More …