How to Select the Perfect Powder Coating: Tips and Factors to Consider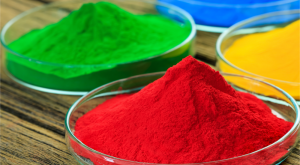 When it comes to picking the ideal powder coating, it's crucial to understand some key tips and factors to ensure you make the right choice. This article aims to guide you in selecting the appropriate powder coating that suits your specific needs and requirements.
Material Type Consideration:
Different surfaces require specific types of powder coatings. Whether you're dealing with metal, plastic, wood, or other materials, it's important to choose a powder coating that is compatible with and provides proper adhesion to the surface.
Durability:
The durability of the coating is vital in extending the lifespan of your product. Look for a powder coating that offers resistance to wear, abrasion, and scratching, ensuring that the coating maintains its performance and appearance over the long term.
Chemical Resistance:
If the coating will be exposed to chemicals like acids, alkalis, solvents, etc., it's crucial to select a powder coating with excellent chemical resistance. This ensures that the coating remains stable and offers optimal protection even in harsh chemical environments.
Surface Finish Requirements:
Consider the desired surface finish based on aesthetic and design preferences. Powder coatings can provide a range of effects, such as matte, semi-gloss, metallic, or textured finishes, allowing for customization and meeting individual requirements.
Environmental Friendliness:
With increasing environmental awareness, it's recommended to opt for environmentally friendly powder coatings. Pay attention to the volatile organic compounds (VOC) content in the powder coatings and choose solvent-free or low VOC options to minimize negative impact on the environment.
Cost-effectiveness:
Achieving a balance between performance and cost is crucial when selecting a powder coating. Take into account the project's budget and requirements to identify cost-effective options that maintain coating quality and performance.
Manufacturer Reputation:
Choosing a reputable and experienced powder coating supplier and manufacturer is of utmost importance. Conduct research on product quality, customer reviews, and after-sales service to ensure you select a high-quality and reliable powder coating.
By considering these key factors, you can make well-informed decisions in choosing the perfect powder coating that meets your desired outcomes and performance expectations. For further information on powder coating selection and application, don't hesitate to reach out to the Jinhu Color Powder Coating team.Jinhu Color has 30 years of powder coating production experience, has been exported to more than 60 countries around the world, and has won the trust of more our clients